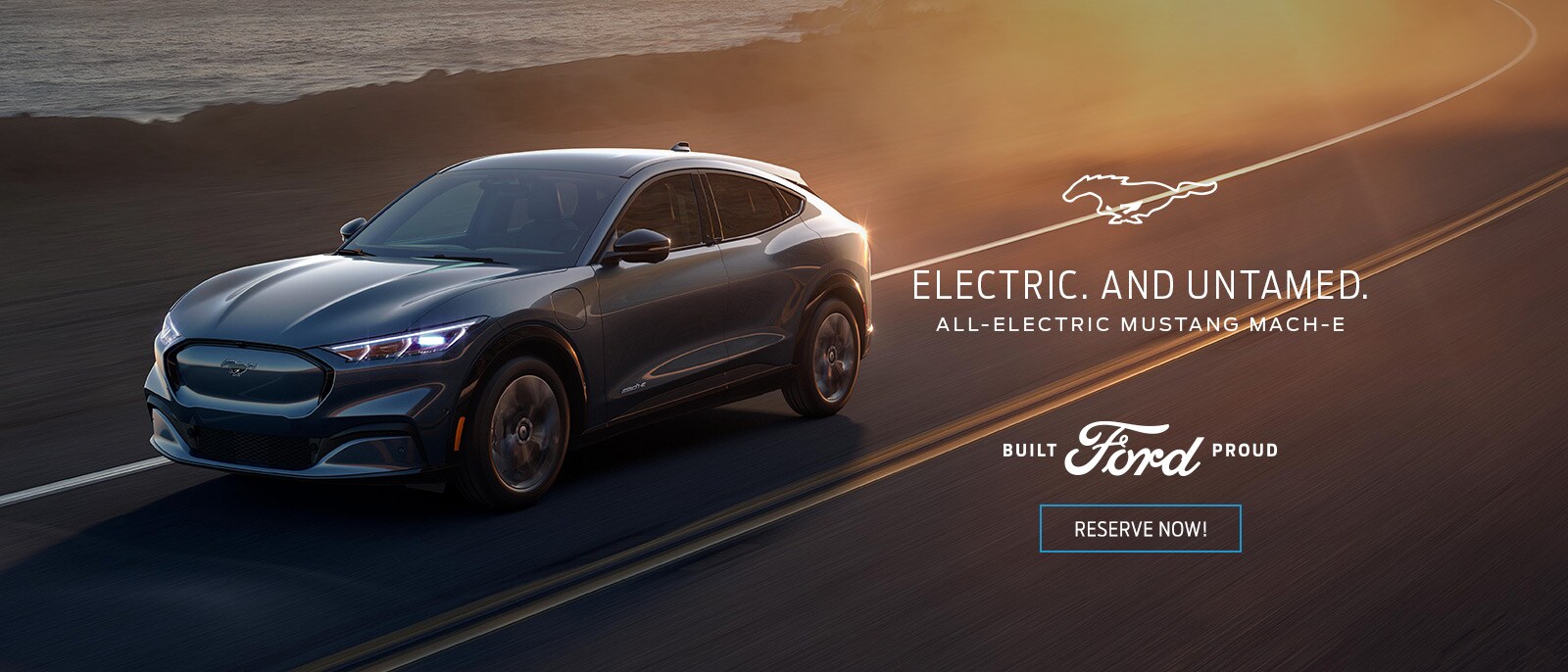 Built with all the passion its proud heritage embodies, the newest member of the Mustang family is also the new shape of freedom on the American Road and it's coming soon to Deery Ford.
Ford has now achieved what was once thought impossible - a true sport sedan that's electric, yet retains all the power and performance the Mustang name has come to represent to true car enthusiasts!

Features
This all-new 2021 Mustang Mach-E delivers 0 to 60 thrills with zero emissions. It also comes loaded with high-tech features like a selectable Driving Experience that alters the interior lighting and sound as well as the responsiveness of your Mach-E to suit your mood.
The Synch
®
4A multimedia system with a 15.5-inch touchscreen combines cloud-based connectivity with voice recognition and more - like over-the-air updates that will keep your new Mustang Mach-E on the leading edge. The only hard decision? Deciding which of the 5 available models you want own: Select, Premium, GT, California Route 1 or First Edition.

Join Automotive History - Own The First-Ever Mustang Mach-E
The 2021 Ford Mustang Mach-E will be arriving before the holidays. Give yourself an early holiday present you can brag about forever - reserve one of the very first all-electric Mustangs today! Just fill out the from and prepare to be blown away when you finally get behind the wheel of the car that absolutely shatters expectations - the Mustang Mach-E from Deery Ford!
Make an Inquiry
* Indicates a required field